Italian artist Salvatore Garau sold a sculpture titled Lo Sono (I am) for $18,300 (Rs13.5 lakh approx) at an auction last year. Art is invaluable, you might say, and this is not even an enormous amount. Until you hear me say it is an 'immaterial sculpture', or that it doesn't exist, not in the traditional form! It exists only in the imagination.
"The vacuum is nothing more than a space full of energy, and even if we empty it and there is nothing left, according to the Heisenberg uncertainty principle, that nothing has a weight," he told media, adding, "Therefore, it has energy that is condensed and transformed into particles, that is, into us."
"When I decide to 'exhibit' an immaterial sculpture in a given space, that space will concentrate a certain amount and density of thoughts at a precise point, creating a sculpture that, from my title, will only take the most varied forms," he said.
There were many takers for his art. The competitive bidders pushed the price to $18k from $5.6K. The lucky buyer also got a certificate of authenticity and a set of instructions: the work must be exhibited in a roughly five-by-five-foot space free of obstruction.
You might call it a big amount of nothing, Garau compared his artwork to God, saying, "After all, don't we shape a God we've never seen?"
That's what has inspired my editorial note today. I have decided to simply share a blog of our 'by invitation' bloggers and leave the note to your imagination. This week, activate your imagination and draw lessons and learnings from my 'immaterial' piece.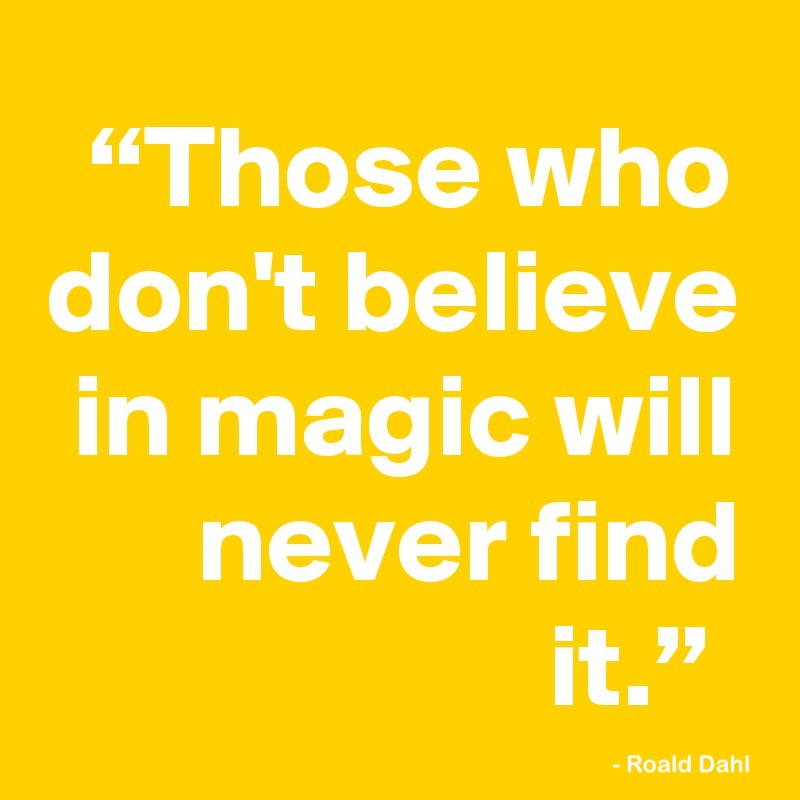 Sometimes all you need is good imagination and the time to daydream. Use it to enjoy our weekly pick of os.me blogs written by some of the most popular writers on the internet. Marinate in these transformative ideas and nourish your soul.
Transformative Ideas
The Importance of Doing Nothing At All: Do not feel guilty about those few moments when the brain wanders. If anything, indulge it deliberately. Popular blogger Rajeet Singh says, "Defocused attention is essentially the idea behind meditation." Taking time to defocus is vital for mental health and creativity. Here's how to do it and why.
Magic is the Only Real Thing: Spanish author Francesc Miralles has a unique way of bringing home the truth through words. He writes about meeting a woman who lost a pendant at a wedding in this blog. She combs the entire venue, and others join her in this search, but to no avail. The locket was precious to her for several reasons. Completely devastated by this loss, the only choice is to return home without it. When the pictures from the wedding arrive, she finds magic!
My Dog was Left for Dead in a Gutter, and No One Told Me for 2 Weeks: 'On the other side of the world, I was oblivious. Each time I called home and asked how Rocky was doing, my parents would tell me he was fine. They even sent me photos of him enjoying a walk or eating. I was having a great time and supposedly, so was Rocky.' But it was all a lie, discovers famous blogger Ash Jurberg. Rocky had been hit by a car.
Treat Burnout as a Disease: Do not wait to hit rock bottom to make meaningful lifestyle changes. Read up Amardeep S Parmar's take on the matter to avoid burnout. He offers practical tips to deal with it. He writes: Pick one battle at a time and fight it until you come out as the victor. It's up to you to decide what you'll regret more — Trying and failing or never trying? We all need help sometimes. Here's some from Parmar.
By Advocating for Football Over Gita, What did Vivekananda Actually Mean? Perhaps the most misunderstood sayings of Swami Vivekananda is: You will be nearer to heaven through football than through the study of the Gita. Senior journalist Keyur Seta explains what Vivekanand meant. And while at it, do not forget to read his blog about people in Almora's Dunagiri district who haven't forgiven Hanumana.
O Grand Puppeteer: Award-winning poet Sadhvi Vrinda Om is one of the most popular bloggers on os.me. She captures life and all its miracles in just a few lines.
'Life is simmering
like a yuga in time
days of great transition are here
a breeze for some
a tempest for others
in these changing winds
life and death cling too tight.'
Watch this Now!
Wisdom from Swamiji
Three Principles of Handling Criticism: Accepting criticism is a challenge for many because our mind sees it as an intrusion. Not anymore. Spiritual master Om Swami shares three golden principles of being at peace in the face of criticism.
Betrayal of Trust: How to choose a guru? Spiritual master Om Swami says, "Before you accept someone as your guru, take your time. Examine him or her thoroughly… A true guru will never tell you to tread his path blindly, instead he'll encourage you to find your own." Read it to discover your truth. 
Reflect
When I am angry, I have verbally abused many of my family members — A community member started a Q&A thread here to seek suggestions to overcome such a reaction. That got me thinking that the best of us have succumbed to anger, causing hurt and damage to ourselves and our loved ones. In that brief moment when anger takes over, how easily we forget all the mindfulness.
This question is the perfect cue to pause and reflect: Why do we give in to anger and how not to? There are some precious pearls of wisdom in the section already. Add your observation, thoughts and suggestions to deal with it in answer to the original thread here. That's something to ponder on this week. Gratitude to Komal for starting the Reflect section.
Until next…